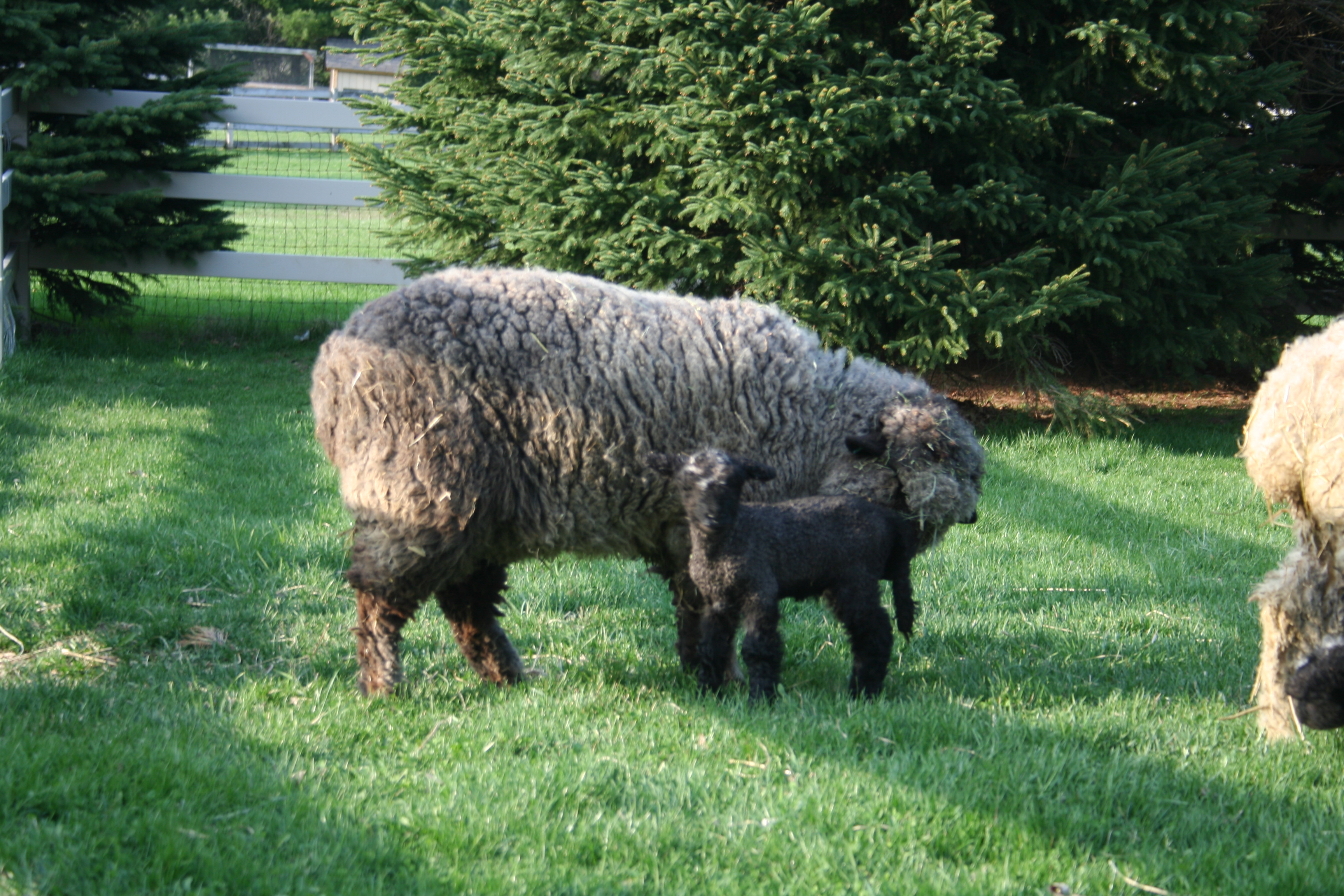 Left:This our Oatmeal colored outlaw, Belle Starr.
Right: Our big and beautiful Patti. Sweet and thoughtful, she is most likely leading the others.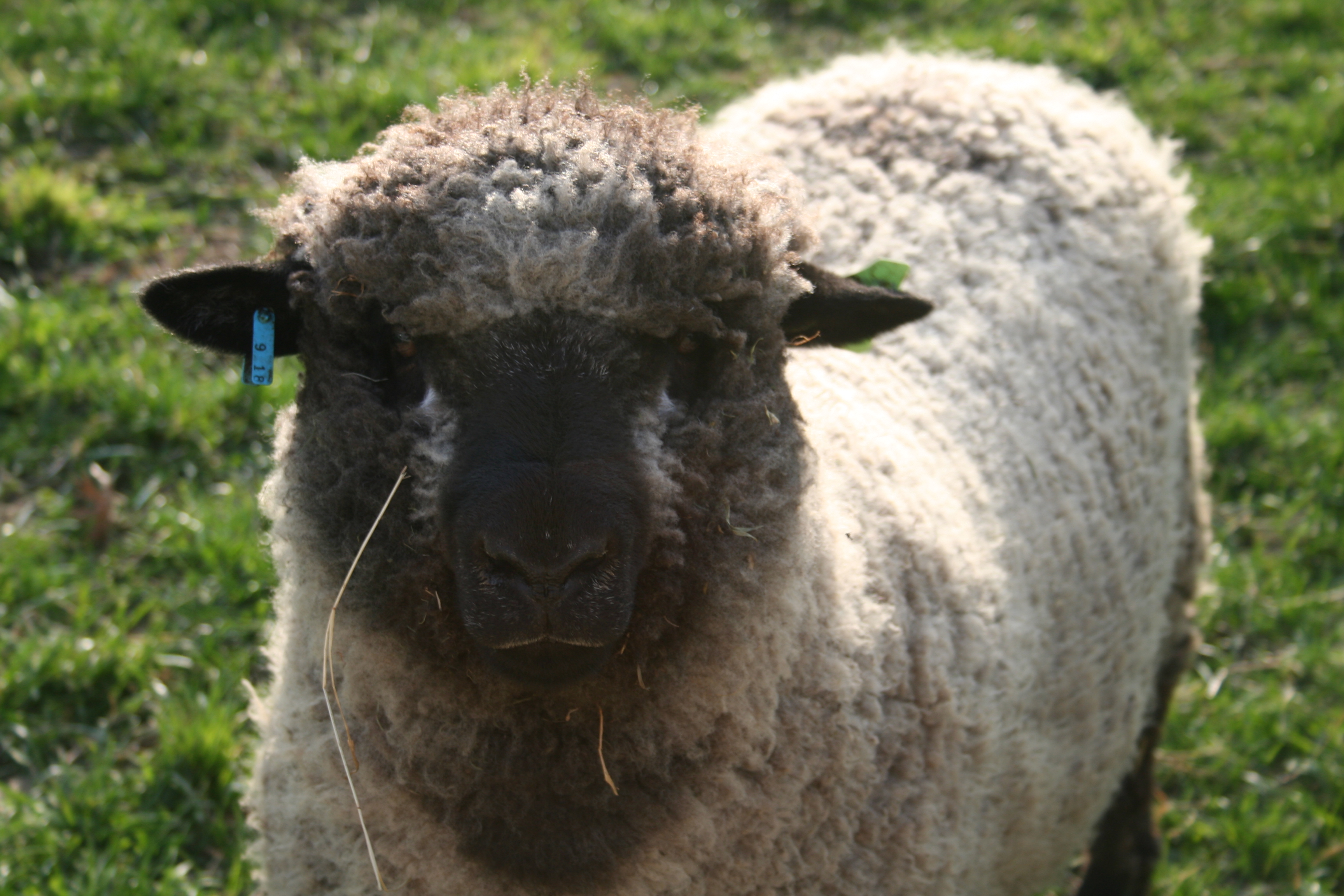 Left: Lily with her spring lamb, Bradley. Right: Angel with her Spring lamb April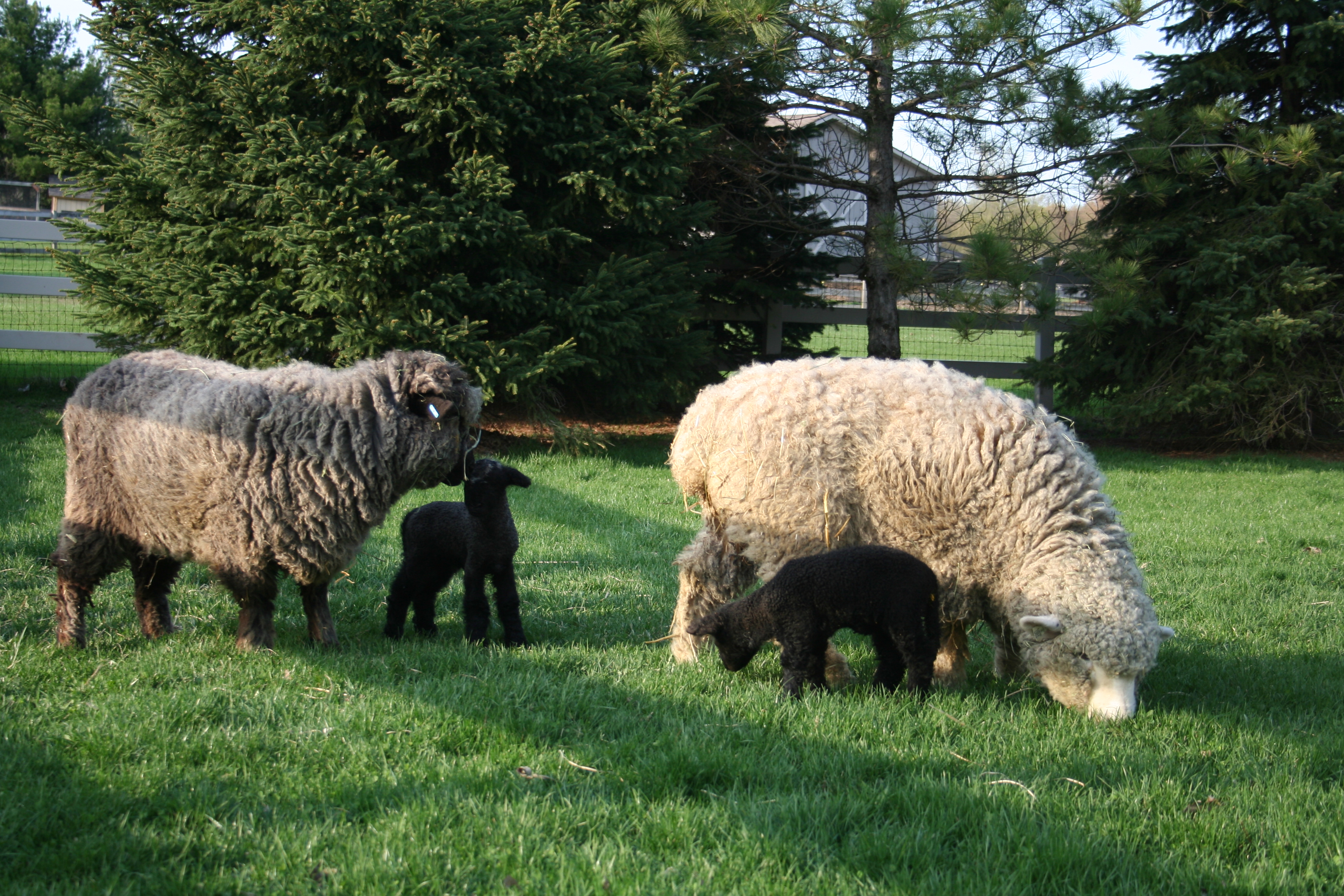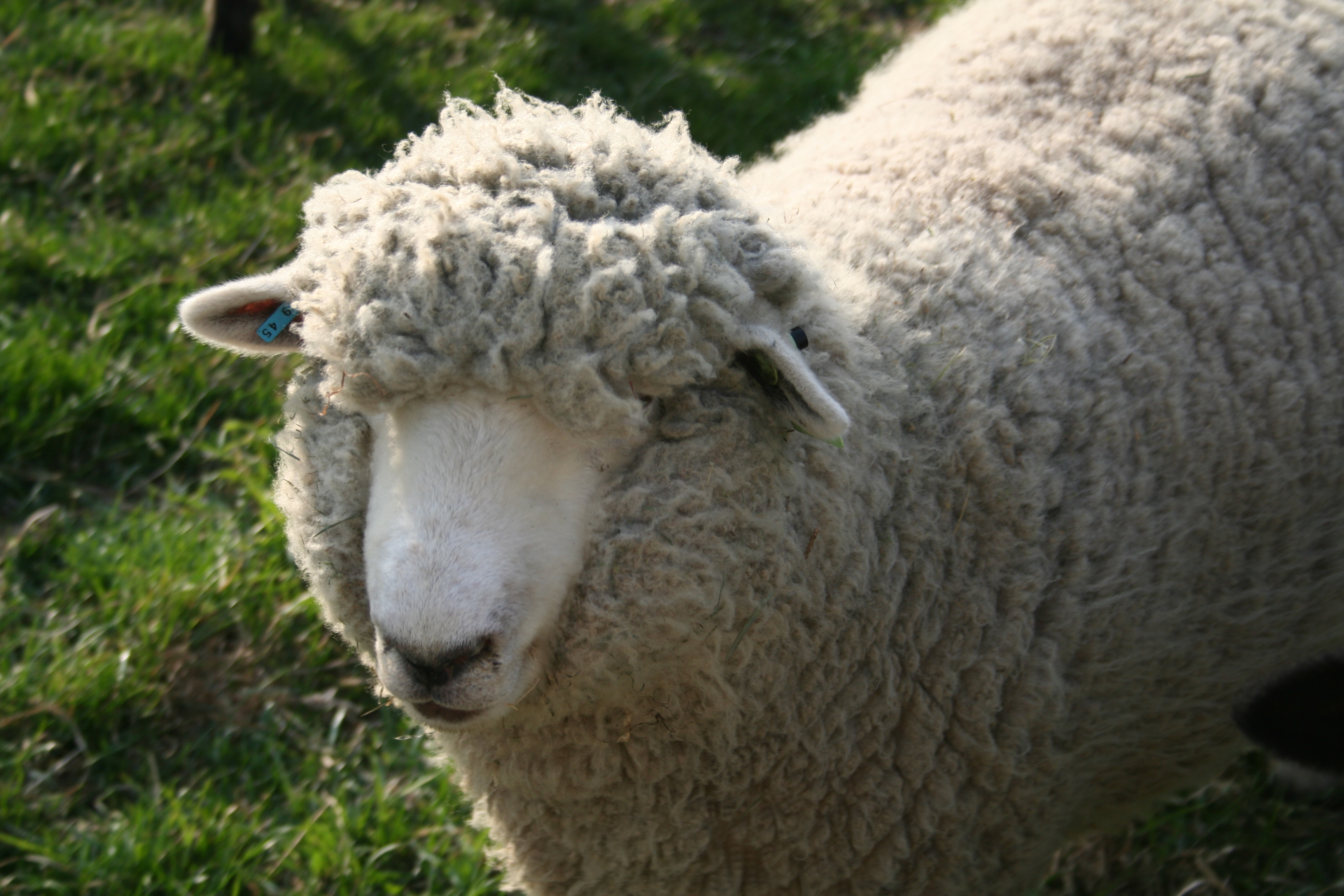 Our flock is enrolled in the USDA Voluntary Scrapies Program. We have been Certified as a Scrapies Free flock.
Great News! We are now a USDA Scrapies Free Flock, Flock #IL 4872F.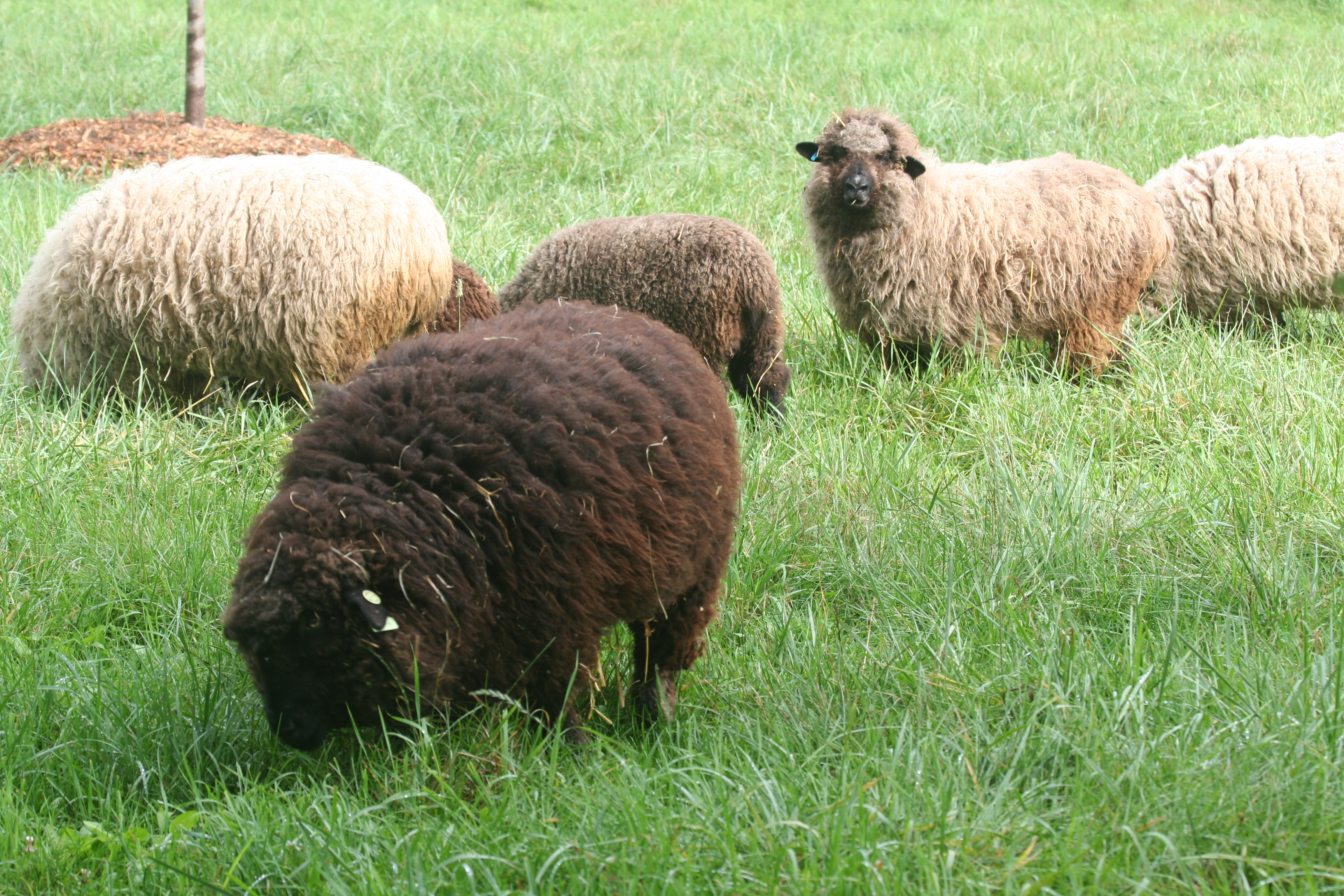 We have a new Ewe! "Holly" is our new addition and has just delivered healthy twins!
Holly is very pretty and correct with the same sweet nature as our other Romneys. Watch for pictures in March when our new arrivals are due.
Our new lambs are doing well and a blessing to behold.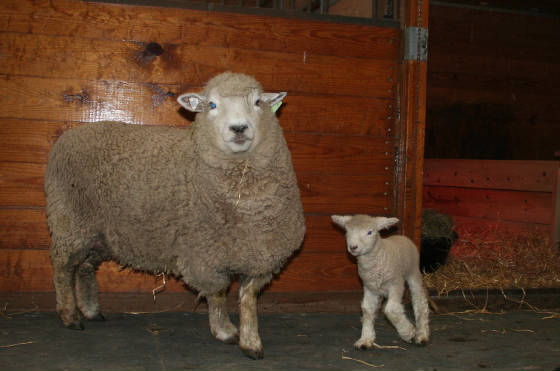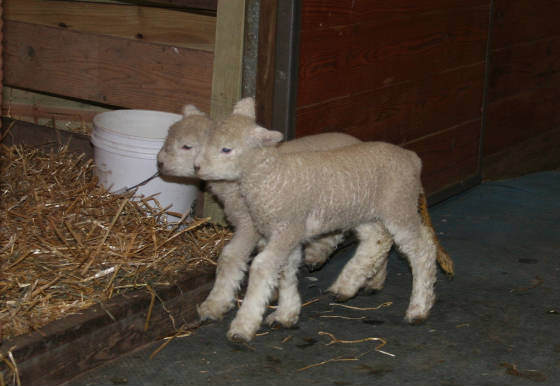 Welcome little ones!
This is Claire and Desmond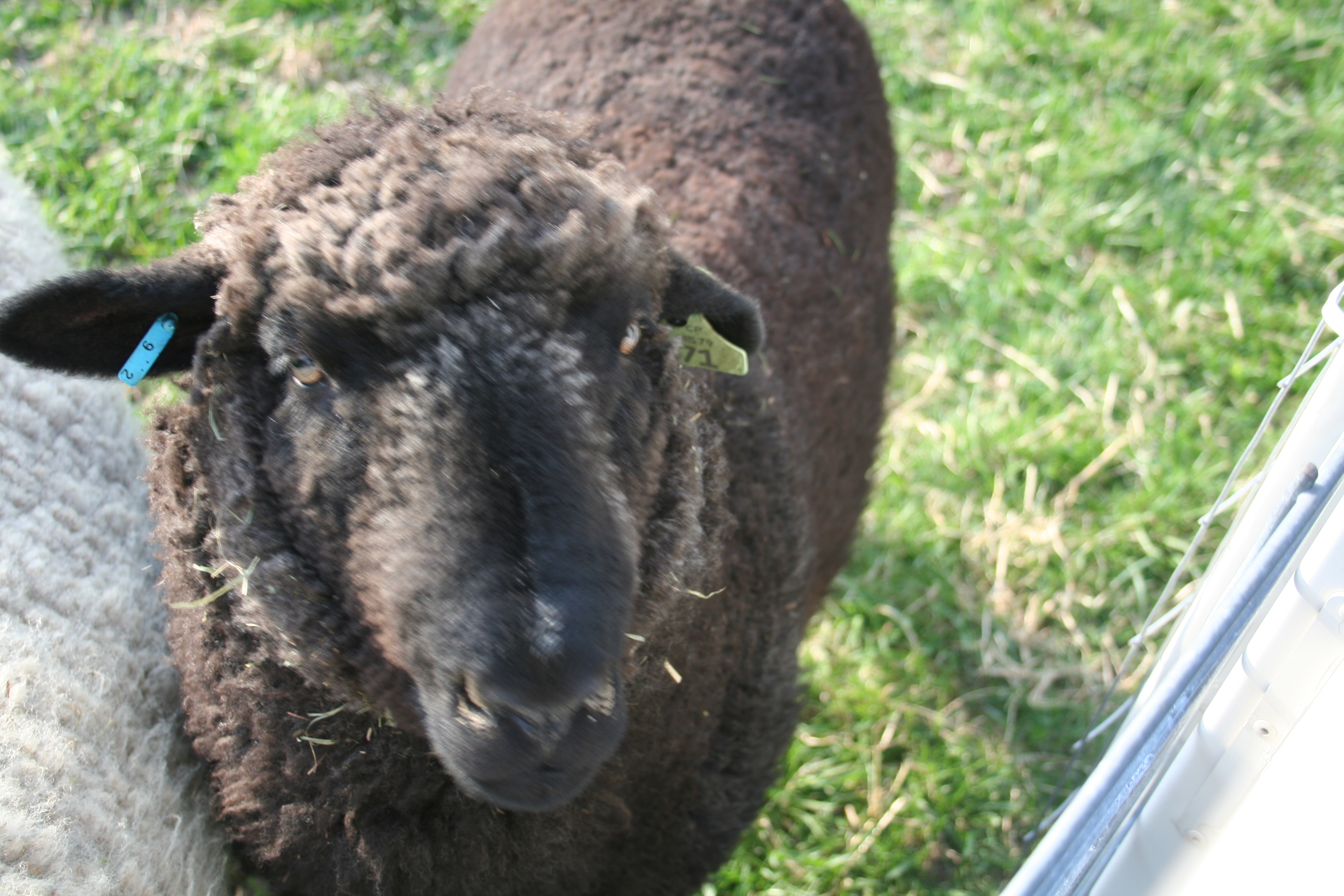 This is Black Baanie. She loves to say hello by rubbing noses. If you have a carrot snack, she will visit for a while.
Baanie's fleece is sumptuous. It is very soft with a elegant crimp.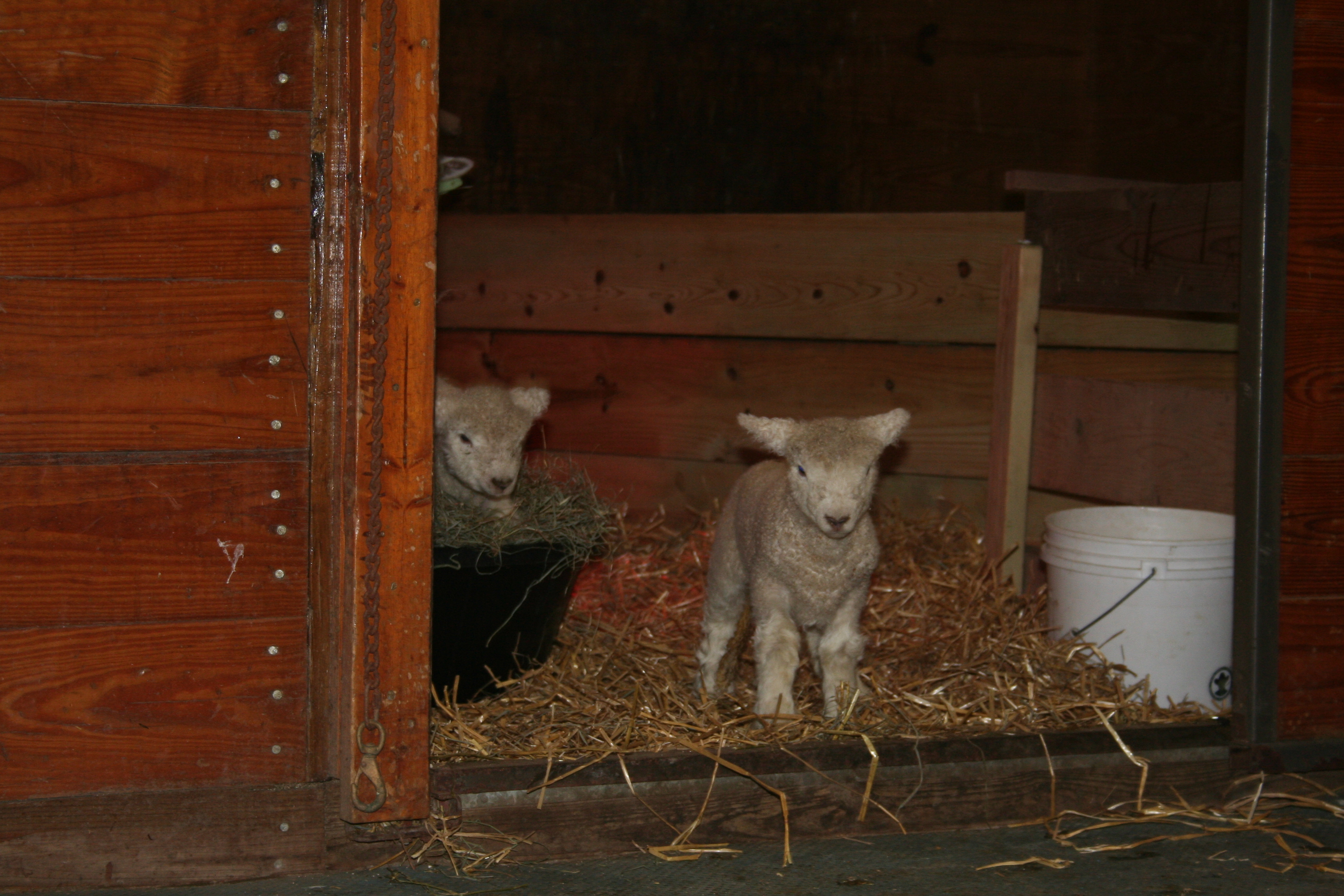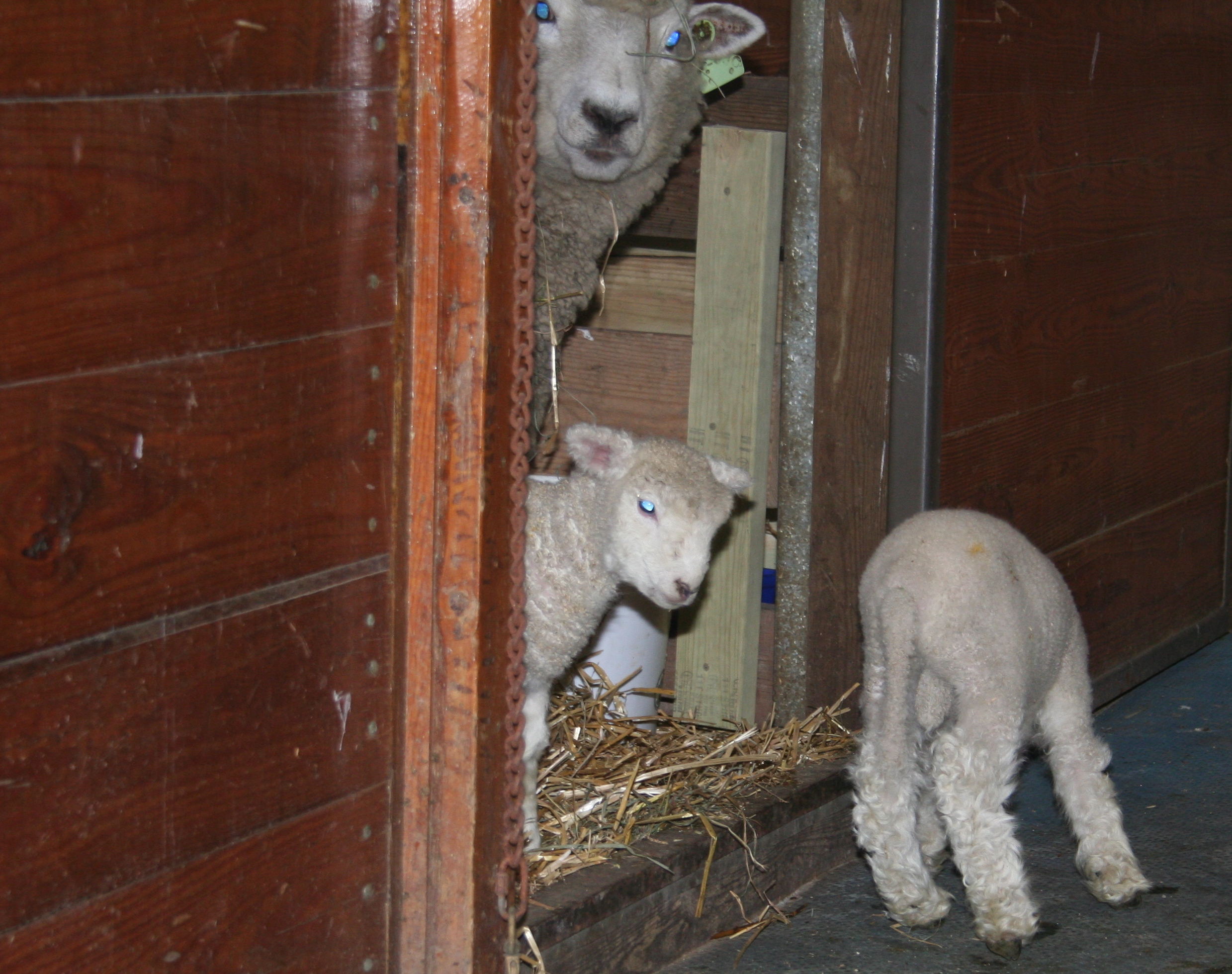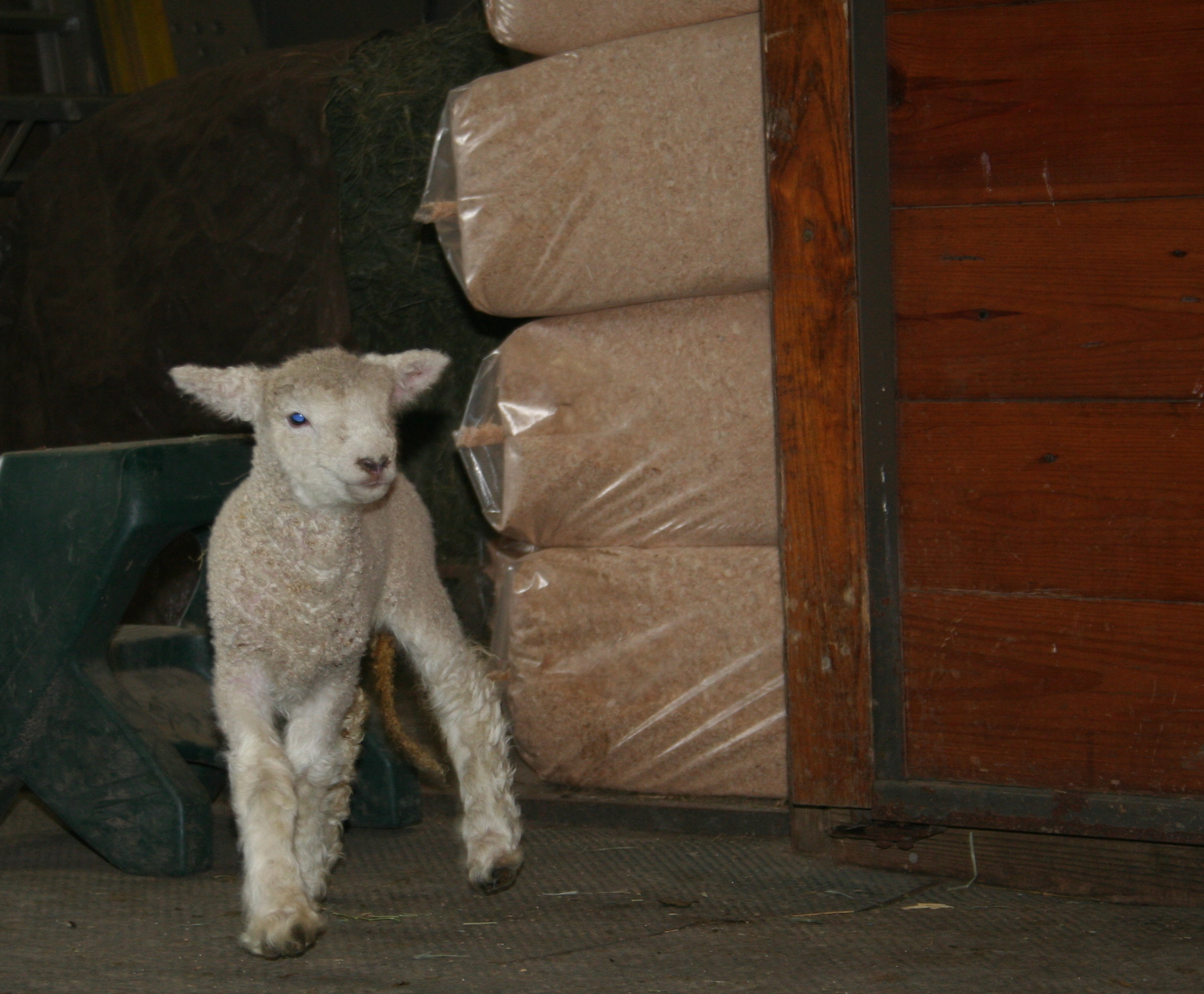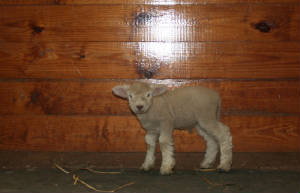 "Bradley" our only wether, he was born here and continues to be the sweet, curious, now big guy on the farm.